Enthusiastic teacher and student of global warming and climate change.
Topics
My Expertise
Interests
Meteorology and Weather
Follow
Environmental Issues
Follow
Global Warming
Follow
Pollution
Follow
Waste and Recycling
Follow
Deforestation and Habitat Loss
Follow
Seasons
Follow
Climatology and Climate Changes
Follow
Cyberbullying
Follow
Atmospheric Sciences
Follow
Renewable Energy
Follow
Solar Power
Follow
Wind Power
Follow
Inventions
Follow
Fossil Fuels
Follow
Hydro Power
Follow
Geothermal
Follow
Green Living
Follow
Tidal Power
Follow
Wave Power
Follow
Carbon Footprints
Follow
Energy Conservation
Follow
Bullying
Follow
Evaporation and Condensation
Follow
Biofuel
Follow
Workplace Bullying
Follow
Afforestation
Follow
Ice Ages
Follow
Kyoto Protocol
Follow
Water Cycle
Follow
Windmills
Follow
Drought
Follow
Dumpster Diving
Follow
My Most Active Categories
Spotlight
Watch the ten minute video at the website link above.
Worried about climate change?
Interested in knowing more about climate change?
Interested in the science of the planet?
http://www.lasthours.org (click the link above)
You'll be glad you did!
Annual minimum Arctic Sea Ice
Annual average carbon dioxide levels
Is the climate change debate being effectively argued? Are we hearing equally from both sides?
Question from :
http://www.quora.com/Climate-Change-Skepticism/Is-the-climate-change-debate-being-effectively-argued-Are-we-hearing-equally-from-both-sides
Answer by Joshua Engel.
The word "equally" is an important clue that the question itself is improperly framed. The notion that there are exactly two equal sides to every story is a byproduct of politics, not the search for knowledge. When collective action is decided by a majority vote, there will always be exactly two sides. They'll tend to be equal and opposite, because those who feel most strongly will form coalitions with those who feel less strongly to bolster votes on unrelated issues.

Science isn't about opinions. Science is about facts. We don't always know all the facts, and scientists express what they don't know with error bars. Roll two dice, and the average will be 7, plus or minus 5. There's no chance of it being 93. "It could be 93" is not an opinion. At best it's stupidity; at worst it's a lie. In neither case are you entitled to hold that opinion, nor do you deserve a seat at the table to discuss it.

Climate change is more complicated than that, but it's not beyond the capabilities of a layman to understand. Carbon dioxide absorbs more infrared than nitrogen and oxygen. This is not a debatable thing; you can do the experiment for yourself. Or watch a video demonstration on Youtube.

There aren't alternate opinions here. There's not even "right vs wrong". There's "right vs stupid", or "right vs dishonest".

Similarly, there's no denying that CO2 levels in the atmosphere are increasing. Again, it doesn't require any fancy equipment or tricky calibrations to measure that: human beings are digging large quantities of carbon-rich fossil fuels out of the ground, and converting them into CO2. With a bit more math, you can compare it to the CO2 that you expect to be in the atmosphere, and conclude that the levels that scientists report seeing are what you expect.

That's it. That's the argument: human beings are going to change the climate by a few degrees. This is not a matter of opinion. There's no debate. There's no "equal and opposite opinion". There are the people with a very simple, straightforward set of facts, and everybody who says otherwise on TV is ignorant or a liar.

That's not to say that there isn't a debate to hold. It's valid to ask what effects it will have, which are more complex than the trivial demonstrations I've given here. It's valid to ask what's cost-effective to do about it. It's valid to ask what our moral obligations are, to each other and to the planet. Unlike the existence of anthropogenic global warming, there aren't clear and simple correct answers; they are matters of opinion.

However, there are few forums where we get to hold that debate, because of questions like this one. The overwhelming majority of self-described "climate change skeptics" are liars and/or morons. Anybody pretending to question whether climate change is occurring has no seat at the table. They don't have an opinion; all they have is ignorance or idiocy.

This is the heart of the question being asked. There aren't two "sides" here, and those claiming to present one "side" are not "equal". Ignorance does not "balance" knowledge, and lies do not "balance" truths. They are entitled to their opinions, but not to their own facts.

I've cited other questions that are matters of opinion, if there's anybody can be found to hold up the "other side". Unfortunately, the other side has so thoroughly discredited itself that they're reduced to the most despicable fraudulent tactics. They're not interested in that debate because it is debatable; they run the risk of losing. They want to simply deny reality, because it serves their short-term interests.

They'll find anybody they can to portray their position. They never find working climatologists, because the evidence is overwhelmingly against them. They have to look further afield, to people who are either too stupid to know that they don't know what they're talking about, or willing to lie. Poets, veterinarians, and business executives (who have all been presented as "alternatives" to the scientists) have no place in the debate about the validity of anthropogenic climate change.

They've got no more right to an alternative opinion about the climate than they do offering a second opinion to your mechanic's about transmission problems. Their opinion isn't "alternative"; it's just plain wrong. It's impossible to conceive of why they would even pretend to offer it, except the obvious one: they are paid to do so by somebody who wants the outcome to be different. And in each and every single case, you'll have no difficulty finding out that they are in fact paid by some industry whose only interest is to profit off dumping carbon into the atmosphere.

Unfortunately, there's also profit to be made in media companies putting these people on TV. They will continue to present the flagrantly false notion that there is a debate to be held about the validity of anthropogenic climate change. I would rather see them argue about the economics and morality of it, where they might have a leg to stand on, and I get the impression that they are gradually shifting that way. But they've so committed themselves to the lies that they can't disentangle themselves from them. Changing their positions would involve admitting that they are unqualified to engage in any discussion on any subject. So, instead, they continue to lie.

There is no point in arguing whether truth is better than lies. This is not a debate. It's a travesty.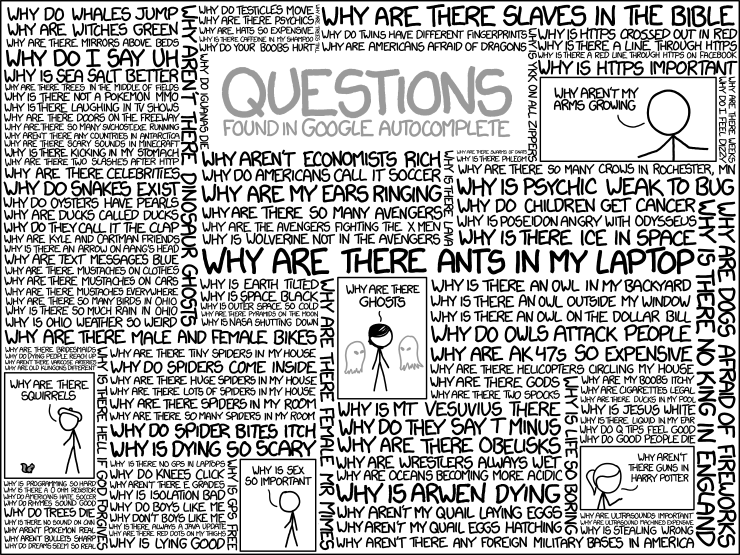 WikiAnswers is a great site and I'm pleased to be helping keep it tidy!
My name is Zach (Isaac, really) and my email is eldestson18 @ wikianswers.com or eldestson18 @ yahoo.com.au (remove spaces).
Grrrr!

My stats counter isn't working!