In three words I can sum up everything I've learned about life: it goes on. - Robert Frost
Topics
My Expertise
Interests
Computers
Follow
JavaScript
Follow
Technology
Follow
Internet
Follow
CSS Cascading Style Sheets
Follow
Google Chrome
Follow
HTML
Follow
MacBook
Follow
Chromebook
Follow
Rounding and Estimating Numbers
Follow
Spotlight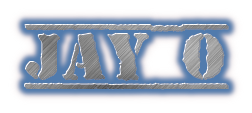 I am pretty great at PC programming.
---
Sutori
I am one of the best people suggesting
---
I know HTML CSS and JavaScript the most out of anything.
---
Question me anything. I will investigate the answer for you.
Jay
---
Imagination is more important than knowledge. For while knowledge defines all we currently know and understand, imagination points to all we might yet discover and create.
- Albert Einstein
---
I recommend you listen to: