Living in the prime years of my life. Student. Adventurer.
Topics
Interests
English to Chinese
Follow
Glee (TV Series)
Follow
The Legend of Korra
Follow
Cantonese
Follow
My Most Active Categories
Spotlight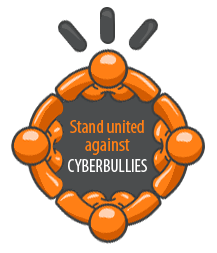 "I am Alpha and Omega, the beginning and the end..." Revelation 22:13
---
UPDATE:


My goal at Wiki Answers is to finish answering all 5,250 questions on the English to Chinese category!
(12/6/13)
---
Heya!! ~
I'm Allyson! (I used to refer myself as Onyx! You can still call me that!)
I've been with Wiki Answers for about 4 years now (just hit my 4th anniversary recently!), and I still find it as fun as it was back when I first started. Answering questions is my passion, but helping people is the true motive behind it all. It's really fun to browse around and see all these sad questions floating around without an answer... and bam! You go research and wala, there's that answer! But the best part is that not only do the askers get to benefit from your answer, but you also do too! It's like a kind of interactive learning experience. These are the times when school comes in handy when you realize you've already learned that topic in class!
So, as a multilingual Chinese speaker, (and also currently learning Japanese and Spanish) I hope to be able to help in all these categories. I most likely will only be able to answer anime-related and English-to-Chinese (or vice-versa) questions though!
Also, if you continue to read down, you'll find out that I'm a really sappy person. Haha.
Thanks for taking the time to read this!
Hope you enjoy your time on Wiki Answers!
- Allyson
---
Story time...
"Once upon a time, there was an island where all the feelings lived: Happiness, Sadness, Knowledge, and all the others, including Love. One day it was announced to the feelings that the island would sink, so all constructed boats and left. All, except for Love. Love was the only one who stayed because Love wanted to hold out until the very last moment.
When the island had almost sunk, Love decided to ask for help. Richness was passing by Love in a grand boat so Love asked, 'Richness, can you take me with you?'
Richness answered, 'No, I can't. There is a lot of gold and silver in my boat. There is no place for you here.'
Love decided to ask Vanity, who was also passing by in a beautiful vessel.
'Vanity, please help me!' Love called.
'I can't help you Love. You are all wet and you might damage my boat,' Vanity answered.
Sadness was close by so Love said, 'Sadness, let me go with you.'
'Oh…Love, I am too sad and I need to be by myself right now,' Sadness cried.
Happiness passed by Love too, but she was so happy that she didn't even hear when Love called to her.
Suddenly, there was a voice, "Come Love, I will take you." It was an elder. So blessed and overjoyed, Love even forgot to ask the elder where they were going. When they arrived at dry land, the elder disappeared. Realizing how much was owed to the elder, Love asked Knowledge, another elder, 'Who was it who helped me?"
'It was Time,' Knowledge answered.
'Why did Time help me?' Love asked.
Knowledge smiled and said, 'Because only Time is capable of understanding how valuable Love is.'"
---
An old Cherokee is teaching his grandson about life.
"A fight is going on inside me," he said to the boy. "It is a terrible fight and it is between two wolves. One is evil - he is anger, envy, sorrow, regret, greed, arrogance, self-pity, guilt, resentment, inferiority, lies, false pride, superiority, and ego." He continued, "The other is good - he is joy, peace, love, hope, serenity, humility, kindness, benevolence, empathy, generosity, truth, compassion, and faith. The same fight is going on inside you - and inside every other person, too."
The grandson thought about it for a minute and then asked his grandfather, "Which wolf will win?"
The old Cherokee simply replied, "The one you feed."
But the old Cherokee also said to the boy, "If you feed them right, they both win."
"You see, if I only choose to feed the white wolf, the black one will be hiding around every corner waiting for me to become distracted or weak and jump to get the attention he craves. He will always be angry and always fighting the white wolf. But if I acknowledge him, he is happy and the white wolf is happy and we all win. For the black wolf has many qualities - tenacity, courage, fearlessness, strong-willed and great strategic thinking - that I have need of at times and that the white wolf lacks. But the white wolf has compassion, caring, strength and the ability to recognize what is in the best interest of all."
---
Quotes:
"If I could reach up and catch a star for every time you've made me smile, I'd have the entire night sky in the palm of my hand." - Unknown


---
"The rose that you gave me has faded, and wilted away. But, the love tucked in deep inside remains in my heart forever." - Unknown


---
"But I am in, so far in blood that sin will pluck on sin."
(Quote from Richard III, Act 4, Scene 2. It means that the situation is so bloody that every action taken becomes a sin. )


---

"The real voyage of discovery consists not in seeking new landscapes, but in having new eyes." - Marcel Proust


---
"With you, the infinitesimal becomes the infinite." - Unknown


---
"Together since the beginning, together at the end; that is how it was meant to be. Walking the same path with no fear because, yours will lead mine."
Thanks for visiting my page!